Play now on Tabletop Simulator here. The Transcontinental has a great, scripted Tabletop Simulator mod.

Join on Discord: want to find someone to play a game on Tabletop Simulator with? Ask questions to the designer? This is the place. Click here to sign up.
Join on Facebook: Discord isn't your style? We've got a Facebook community here.
Subscribe and follow the game on BoardGameGeek here.

In 1871, with Canada only 4 years old, the Prime Minister calls for a massive undertaking: a transcontinental railway to link the established eastern provinces with the newly-added western province. Between them lay the vast, undeveloped interior. It would be a nation-defining project, opening up the resource-rich Canadian shield, the fertile prairies, and the breathtaking Rocky Mountain Cordillera, shaping not only the economy of the young country but its identity as well.

This is The Transcontinental, a medium-weight worker-placement game about the development of the Canadian transcontinental railway. It features award-winning mechanics and a rich historical theme.
In 2019, The Transcontinental was awarded the Canadian Game Design Award, and in 2020 it was awarded the Cardboard Edison Award.
The Kickstarter for The Transcontinental has ended. If you missed out on it, you can still get it during our late pledge period in January, 2021. Use the form at left to subscribe to the newsletter and get notified.
Newly Added: As we start to get some previews of the game in, you can check them out on our Media page here.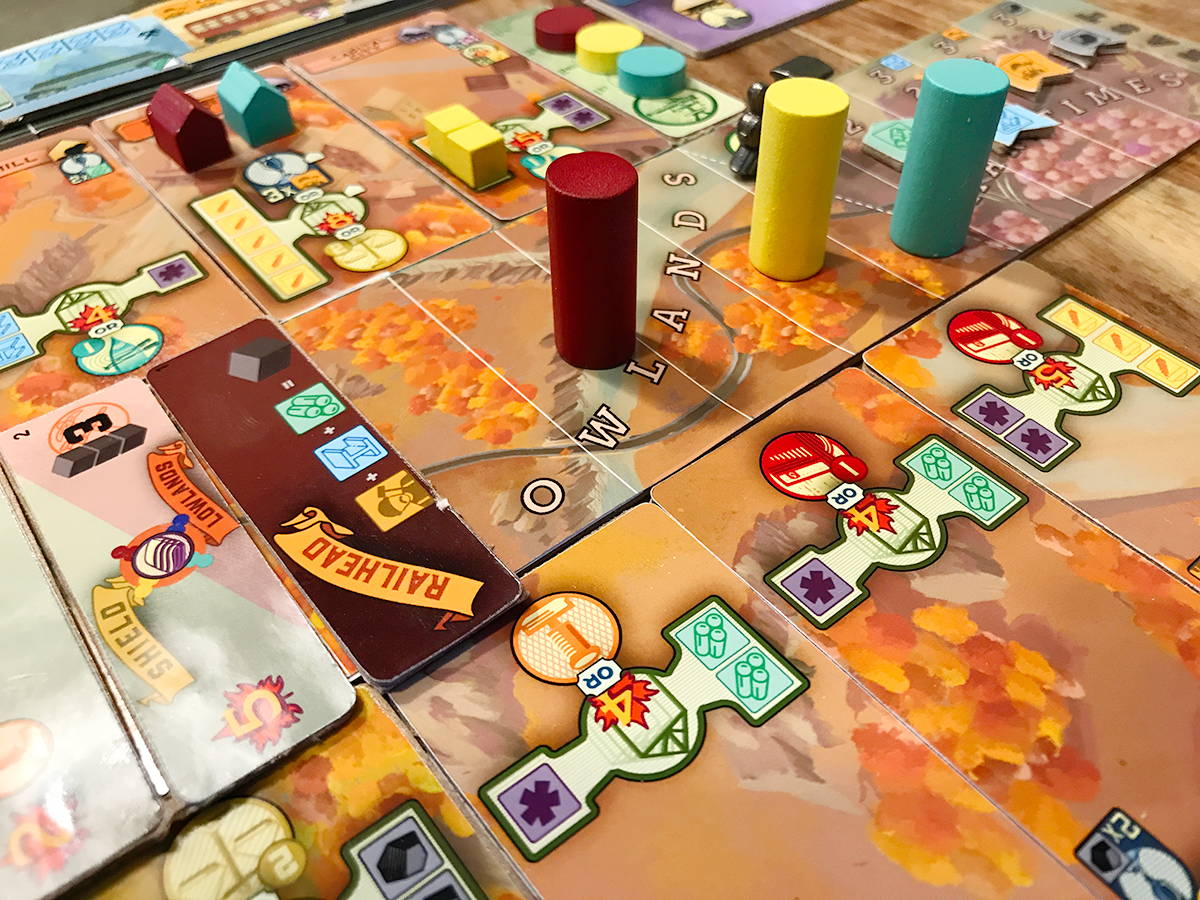 Combo your actions together with linear worker placement: Players place telegrams to reserve spaces where they will take actions, and then the train moves, triggering an action for that player at each telegram. However, with players able to take an action on adjacent tiles on each side of the track, each turn is an opportunity to combo a couple actions together. Variable setup means that there will be different combos available throughout the board in every game.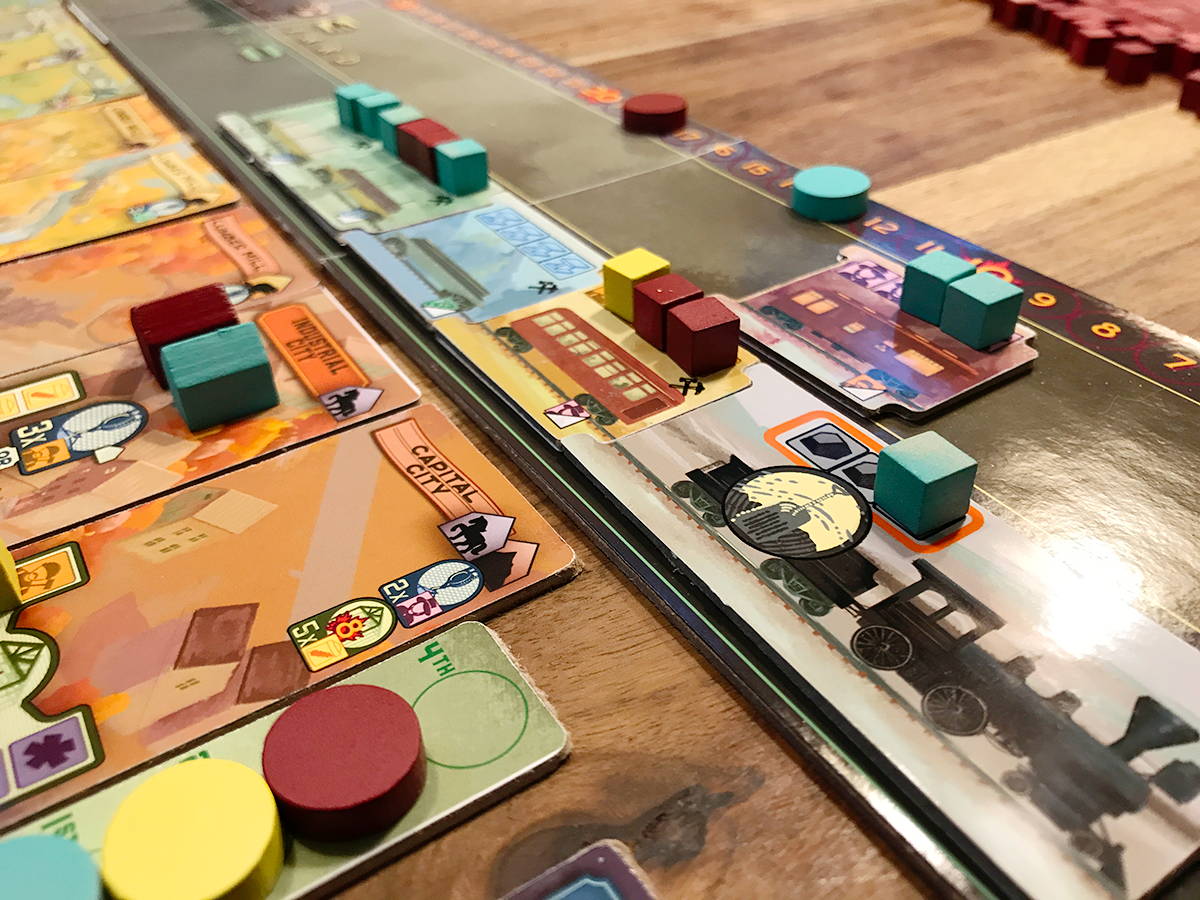 Send goods up and down the line with the shared pickup-and-deliver system: Players load cargo to and unload from a shared train. Every decision you make about where and when you load cargo affects other players. Fill up the train with wood, and there's no room for another player's steel. Or perhaps when they choose to unload their Tourists, it will give you an opportunity to do the same. Each round, there's the possibility for players to add more cars to the line, and earn VPs for doing so.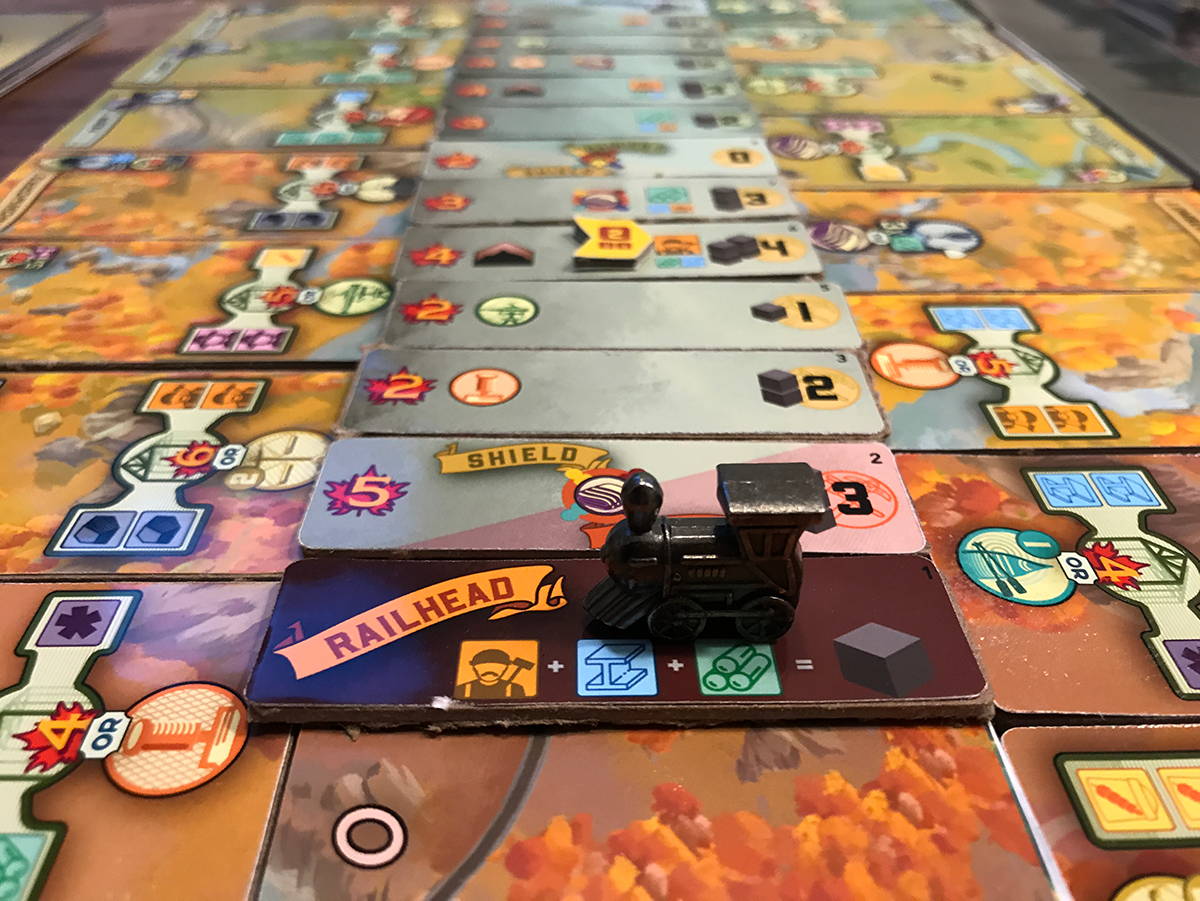 Simultaneous Bidding: Each round, you can choose to bid resources to attempt to extend the railway. The more players collectively bid, the more rewards are up for grabs... but only players who successfully earn rewards lose their pledged resources. The stakes get higher as the railway works its way west.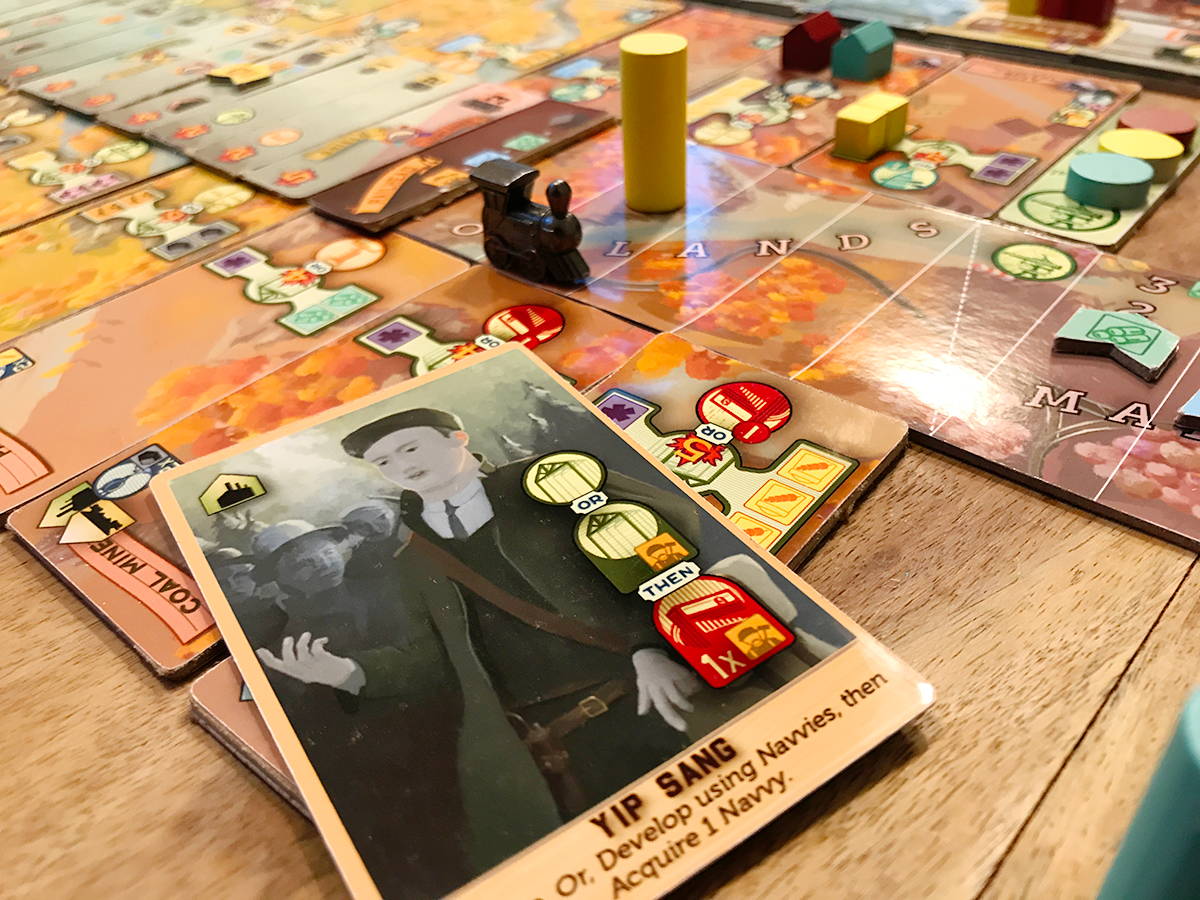 Powerful Ally Cards: Ally cards are one-time-use cards based on figures of Canadian history, both the famous and lesser-known. This inclusive cast of characters give you a unique action that you can pair with your other actions on a turn for some really powerful combos. These ally cards also factor into end-game scoring: pair them up with the developments you build and the investments you acquire.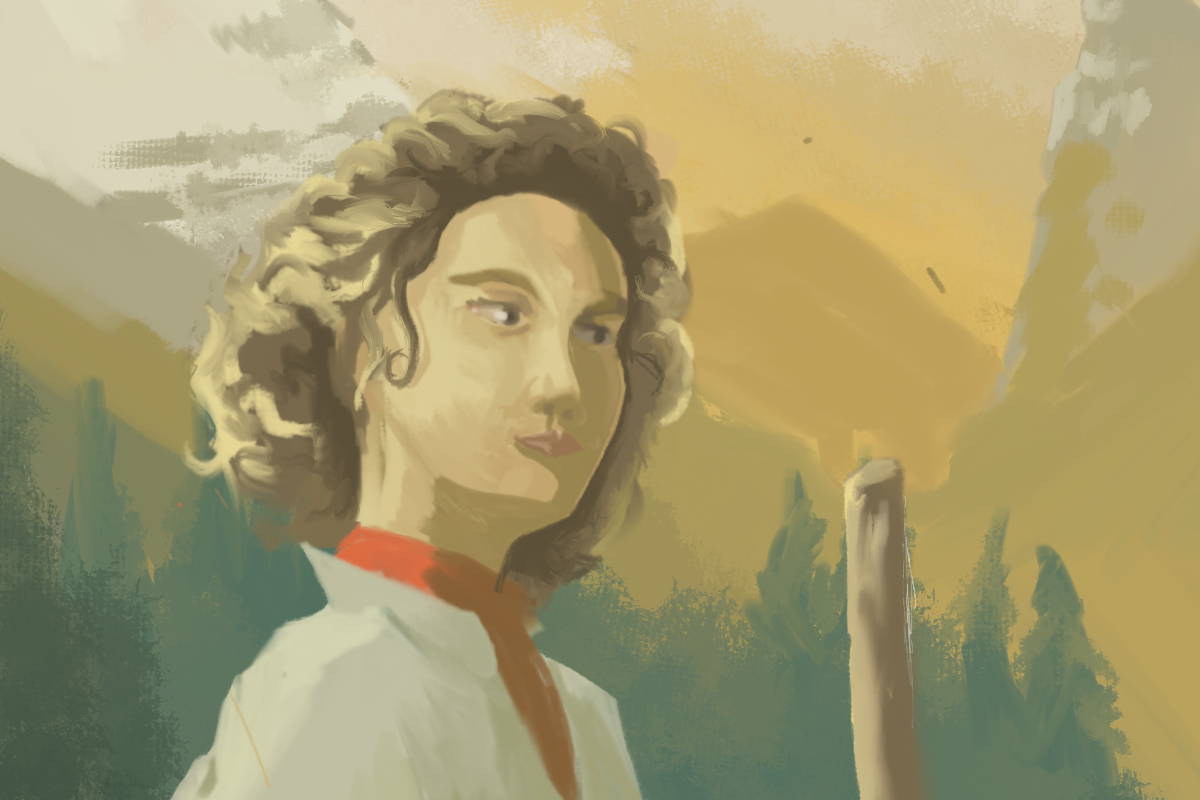 Interact with a broad and inclusive cast of Canadian historical figures: the politicians, surveyors, and construction managers are there, yes, but so to are First Nations leaders, entrepreneurial women, workers' rights advocates, whiskey smugglers, each richly illustrated. For more on these characters, click here.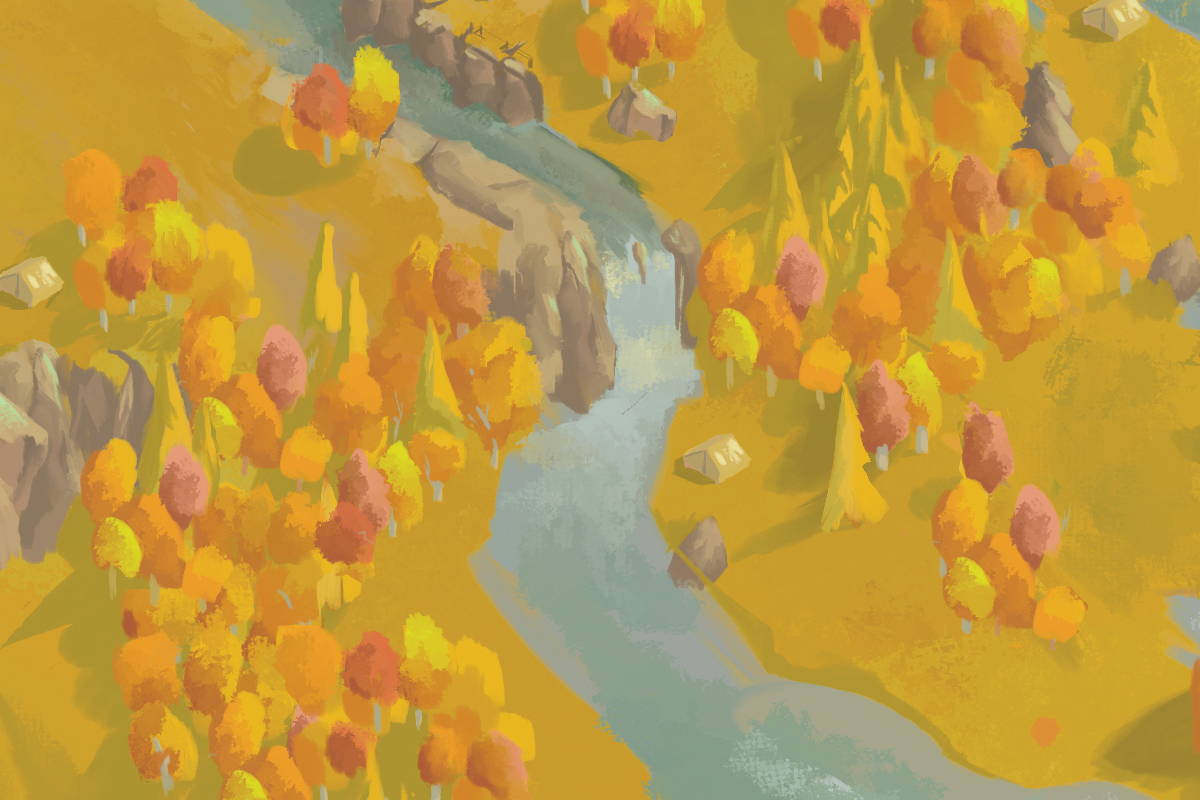 Explore a richly-illustrated landscape: I've always loved the paintings of the Group of 7 and their contemporaries, from Tom Thompson to Emily Carr. When designing the colour palette for The Transcontinental, I tried to draw as much as possible from their work. I'm really excited about the visual strength of the board, and I've enjoyed putting a lot of detail into it.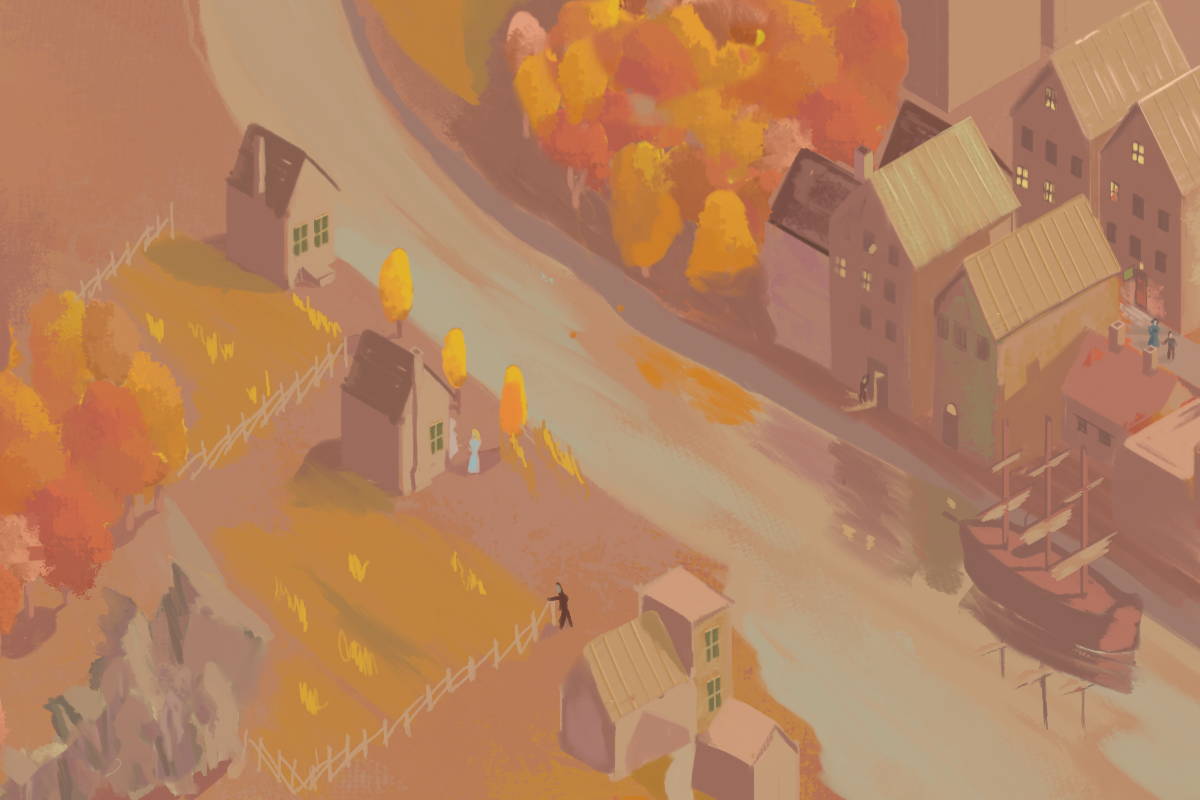 Develop more than just a railway: one fascinating thing about the story of this railway was how many elements of Canada it shaped... from developing and promoting National Parks, to recruiting pioneers, to exploiting natural resources, it's a vast story, and this is as much about the building of the nation as it is about the railway itself the railway.

Wheelhouse Games is a game design and publication studio from Glen Dresser. The first title from Wheelhouse Games will be The Transcontinental, a worker placement, pickup and deliver game about the development of the Canadian Transcontinental Railway. I'm partnering with experienced companies on every step of bringing The Transcontinental to life, from manufacturing to shipping to fulfillment and distribution.
My focus is board games with excellent, innovative mechanics, and rich, inclusive themes. I fully support Black Lives Matter and calls for inclusivity within the board game community.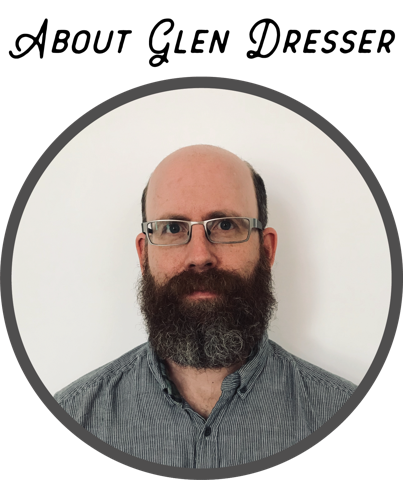 I've been designing board games since 2013. I've won the 2017 Ion Award for game design, and the 2019 Canadian Game Design Award.
Prior to my interest in game design, my creative outlet was writing long fiction, and my Canadian literary fiction novel, Correction Road, came out in 2007 from Oberon Press. I've written for UPPERCASE Magazine since its inception in 2009, and for the last two years I provided logistics and customer support for UPPERCASE as well.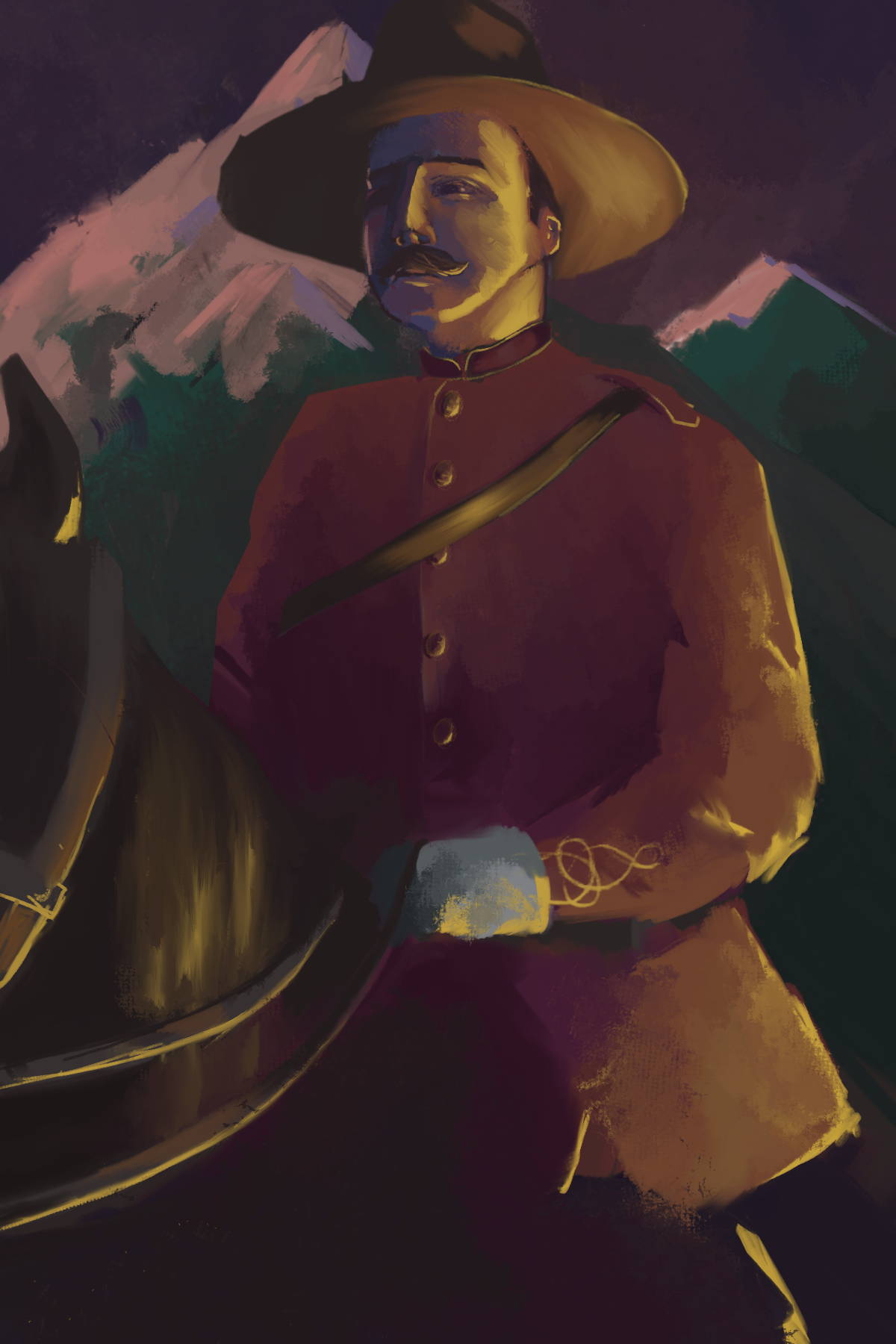 Now hold on just one moment! If you give us your email address, you'll get emails with updates about our Kickstarter, and a bonus, subscriber-only gift if you back the game!